Want a 50 inch LCD TV? Follow Islam Allah will brace you.
We just don't wanna say anything about it.
You read the post which a friend of mine shared.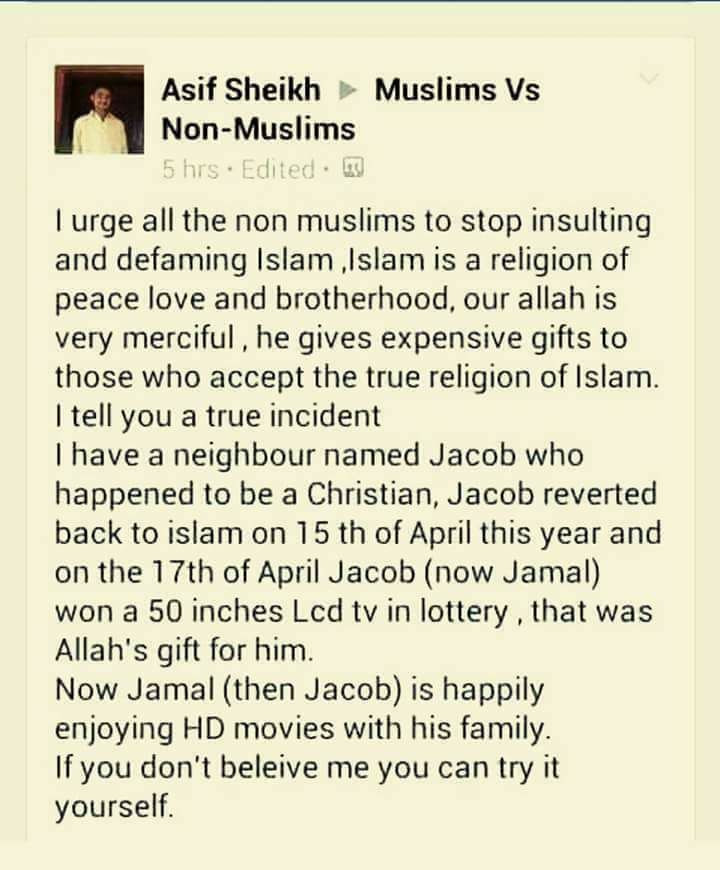 Some Aasif Sheikh is telling a story of Jacob now Jamal. Allah has sent LCD TV to Jacob now Jamal because Jacob turned Jamal and started following Allah. But a question to Asif Sheih is "Isn't cinema, singing, dancing etc etc banned in Islam as per Quran and Quran is the voice of Allah written by Prophet Mohammad?."  Then why did Allah braced Jacob now Jamal with an LCD TV which shows all the prohibited things as per Islam?