"THIS" is how "Kejriwal" do corruption in Delhi by making it legal- Video Proof.
What are the ways of doing corruption? Well, there are two ways.
Take money under the table.
Legalise corruption.
Arvind Kejriwal seems to be from the second category. Let's analyse how he does it. Take the example of this ITO footbridge.
Check this Video- All the tiles are new and in perfectly fine condition. Even the labour has to work really hard to bring them out.
ये ITO का फुटओवर ब्रिज का आज का वीडियो है ,बिल्कुल सही टाइल्स को तोड़ कर दिल्ली सरकार नई टाइल्स लगवा रही है। ये घोटाला नही तो क्या है ? pic.twitter.com/thDm3avQmx

— Tajinder Pal S Bagga (@TajinderBagga) May 15, 2017
Now, these tiles are to be taken out and new tiles will be placed. Check this image showing what has been done.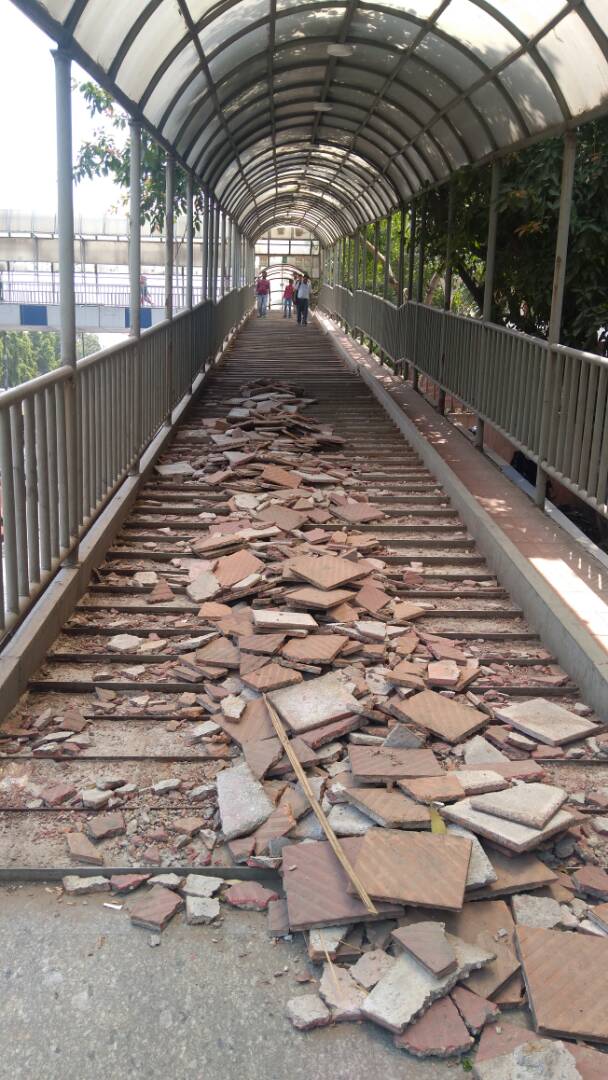 New tiles will be placed on this foot over bridge now. Can we ask why?
Were the old tiles in ruined condition? These things are done to give benefit to the person who gets the contract and who can be a relative also. So, what is Arvind Kejriwal's interest in this?
Is he getting his share? Or any other benefit?
Anyhow, it is enough to show that Kejriwal has legalised this kind of corruption in every sphere of governance in Delhi.