See what "Kejriwal's Man" said about "Breaking India"- Proof of AAP feeding snakes
So, there were always talks about AAP is feeding snakes under its shadow. When the Punjab elections were at its prime, we heard the voice of Pro Khalistani groups from the ambit of AAP. Kejriwal himself gave the voice for the freedom of a terrorist like Bhullar.
Since the disgusting loss in Punjab and Goa, and in the MCD elections in Delhi, Arvind Kejriwal is working in silent mode. But that does not mean that the snakes are not there now in the ambit of AAP.
What is the Proof?
Well, we present you the Proof. A man named Khalid Hussain is the proof.
He is the Secretary of AAP overseas QATAR and is responsible for heavy findings.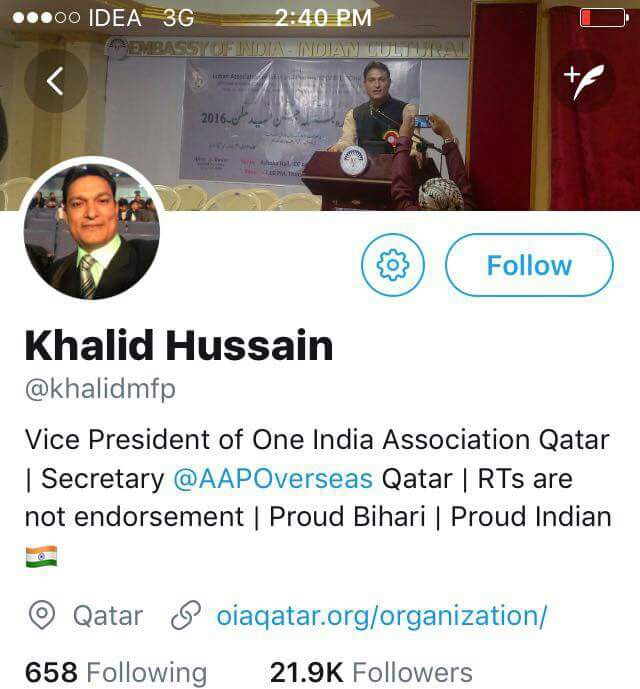 What he thinks about India?. Well, he is speaking straight from the "Ghazwa E Hind" Hadees. Which talks about the Breaking of India.
He said, "Indians are not able to handle the Muslims of Kashmir alone, If the Muslims of all over India stands up- Think what will happen".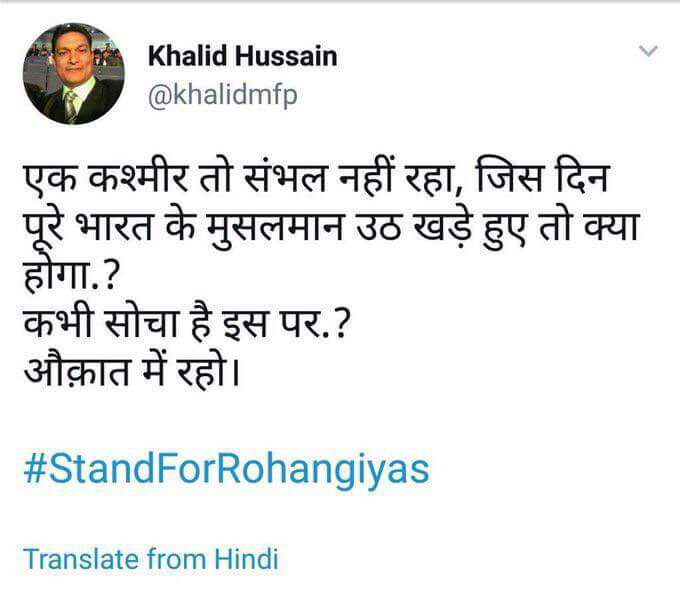 Basically, he is hinting that India can break anytime like Kashmir. And he is the Secretary and a designated member of AAP. It should be noted that he is not a simple member.
A party has no control over members who are in Lakhs. But this man is a designated Secretary and a man who arranges Funds.
A lot can be sensed from his single Tweet.