Remember Major who tied stone pelter on his Jeep?- See what happened with him.
Remember Major Gogoi who dared to do something amazing to save his team from the stone pelters who could have killed the armed forces?. Yes, the man who tied a stone pelter in front of his jeep and made sure that his team gets a free pass without getting the stones on their body.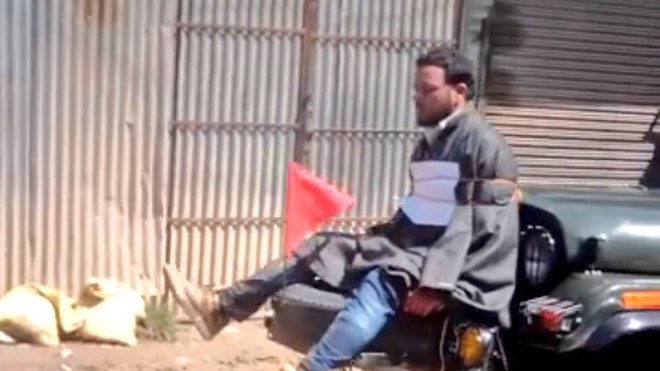 The plan was amazingly successful, but the seculars and liberals of the country cried hoarsely after the incident. They called Indian Army with atrocious nouns and forced the Army to make a case against Major Gogoi.
But the justice has been served and Major Gogoi has been given te clean chit by the Army.
Maj. Gaurav Arya has shown his agreement with the decision.
Does it show that the ARMY has said this loud and clear that they are going to take no nonsense from these stone pelters?. Well, the message seems loud and clear. You will be tied and will be used as a shield if you pelt stones on us.
BRAVO Indian Army.