This is Aurangzeb's decree to ban Diwali- Do you know what it reads?- Here is Hindi Translation
Hindus celebrate Dahi Handi, so Supreme Court chose to ban Dahi Handi, Hindus celebrate Jallikattu in down south so Supreme Court banned it as well, and now Supreme Court has come up with another draconian decision.
Supreme Court has banned the sales of crackers in the wake of Diwali. The licenses given to the Shop Owners to sell Fire Crackers by Delhi Police, Supreme Court has banned them all.
If the apex court feels that Hindus are polluting the environment by bursting the crackers then it shouldn't be selective in banning the ill things. Why doesn't Supreme Court ban sacrifices on Eid? Doesn't the blood on streets pollute the environment?
Anyhow, this decision is not new, A similar decision was taken way back on 8 April 1667. And by none other than the cruelest of the Muslim ruler Aurangzeb.
Below mentioned is the Original firman of Aurangzeb that banned firecrackers in his Empire is kept in the Bikaner State Archives.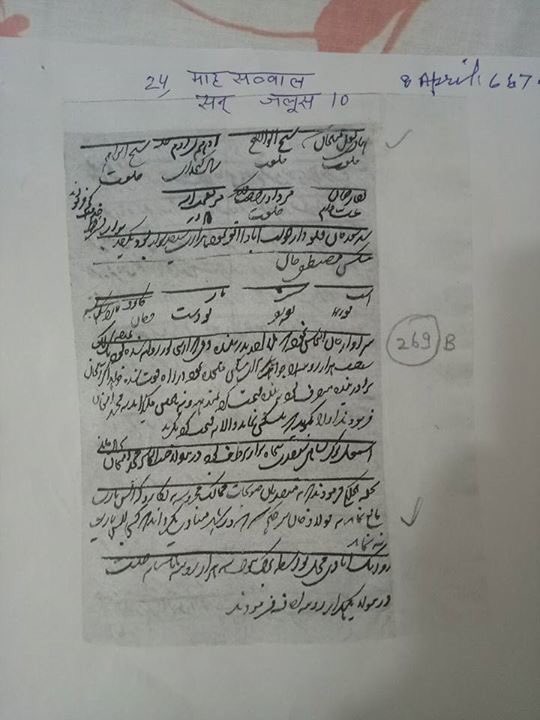 Now, this cannot be read by many. So, here is the Hindi Translation of the "Farman" by the atrocious ruler.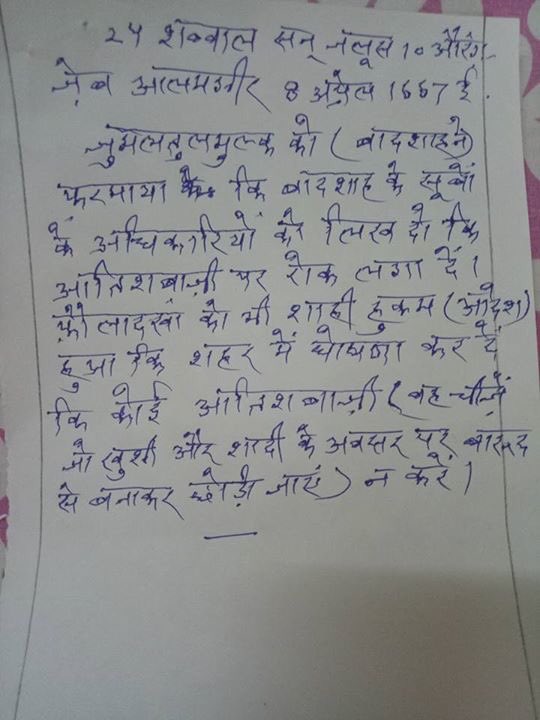 Is not the same done by the Supreme Court? We can not question the Court's decision and it should be obeyed. But we totally believe that banning is no solution, regulating the menace by education is.